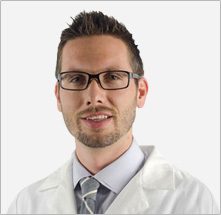 Matthew Higgins, MD
Orthopedic Surgeon
Professional Statement
Matthew Higgins is a caring and diligent Orthopedic Surgeon in Chattanooga, TN. Dr. Higgins obtained his medical degree from Loma Linda University. He completed his residency in orthopedic surgery at the University of Tennessee, Chattanooga and then went on to receive a fellowship in Joint Replacement at University of Virginia where he had special training in direct anterior total hip arthroplasty and complex primary and revision hip and knee arthroplasty.
Dr. Higgins is a part of UT Erlanger Orthopedics South. He treats a range of conditions, and is eager to help the wider community receive the care they deserve. He is also part of the clinical faculty at UT College of Medicine, Chattanooga orthopedic residency.
Dr. Higgins is deeply committed to the well-being of his patients. He takes a thorough and precise approach to his consultations to ensure that he is consistently giving accurate diagnoses.
Education
Medical School - Loma Linda University
University of Tennessee, Chattanooga, Residency in Orthopedic Surgery
University of Virginia, Joint Replacement Fellowship
Specialties
Languages Spoken
In-Network Insurances
Aetna
Blue Cross Blue Shield of Tennessee
Cigna
View All